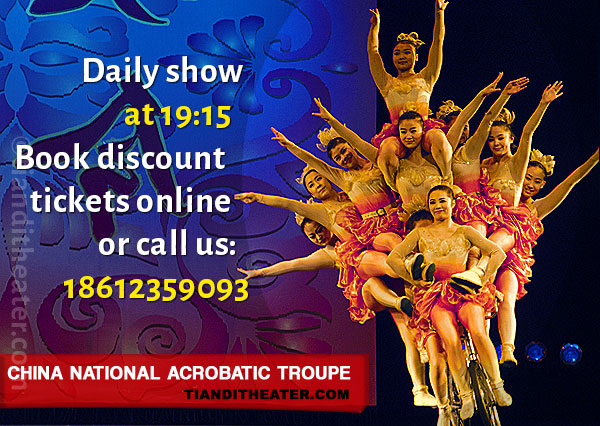 Tiandi Theatre hosts an acclaimed acrobatic show in Beijing, performed by the China National Acrobatic Troupe, nicknamed the "Dream Team". Known for it's original atmosphere, this nightlife classic gives a unique, up and close view to the action of one of the most skillful acrobatic shows in China.
---

Please choose Youku if you are in China, for all other countries YouTube.
---
About the Show
Hosted at the classic Tiandi Theatre, built in 1991 to support the overwhelming success of the troupe, which was founded more than 50 years ago. Besides being well known throughout China, the acrobatic troupe was one of the first to tour outside of the country. In fact, they have toured across the globe in more than 80 countries to date, with an impressive track record. The troupe puts on various performances stemming from acrobatics such as magic, high altitude performances, and more.